Guest Accommodations
21c Museum Hotel Durham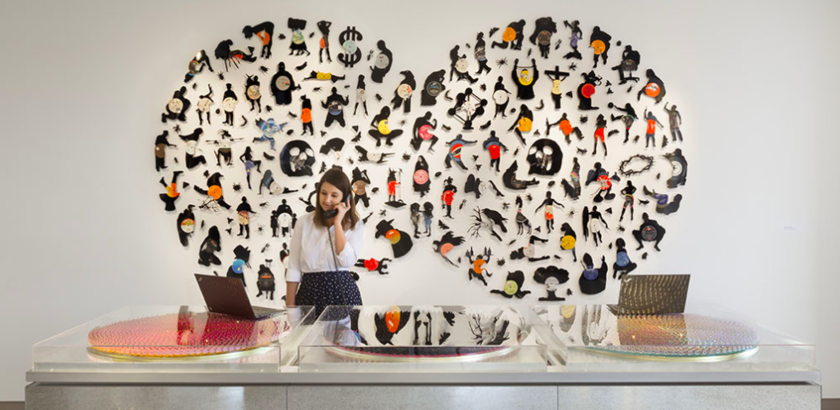 111 Corcoran St, Durham, NC 27701, USA
(919) 956-6700
A block of rooms with a special rate (available until November 21, 2018) has been arranged for the Guld/Wagner wedding. Please call the hotel to reserve your room or click on this link Guld Wagner Wedding to make a reservation.
If you have a special request or need to extend the block, please contact the reservation manager mbenitez@21chotels.com

Things to Do
Walkable Downtown Resteraunts
Click here for Durham adventures!

Walkable Downtown Durham Restaurants
Counting House – An eclectic blend of southern cuisine
111 Corcoran St. Durham, NC 27701; (919) 956-6760
Hours: Breakfast: Monday-Friday 7 AM-10 AM
Brunch: Sunday 7 AM-2 PM
Lunch: Monday-Friday 11 AM-2 PM
Dinner: Sunday-Thursday 5 PM-10 PM
Breakfast
Cocoa Cinnamon - Coffee, chocolate, and tea house
420 W Geer St., Durham NC 27701
Hours: Mon-Tue 7:30am-10pm, Wed 7:30am-10am, Thu 7:30-10pm,
Fri-Sat 7:30am-10:30pm, Sun 8am-10pm
Rise Biscuits & Donuts- $ Bakery, Breakfast Shop
401 Foster Street Durham., NC 27701; (984) 439-2220
OPEN: Daily 7am-2pm
Beyu Café – A morning hotspot for specialty coffees, lunch and late night lounge
341 West Main Street, Durham NC, 27701; (919) 683-1058
Hours: Monday- Tuesday 7:30 AM-9:00 PM Wednesday-Friday 7:30 AM-12PM Saturday 9:30 AM-12 AM
Steakhouse & Fine Dining
NanaSteak – Steak House
345 Blackwell Street Durham, NC 27701; (919) 282-1183
Hours: Monday's OPEN: Tues-Thurs 5pm-10pm, Fri & Sat 5-11pm Sunday 4pm-9pm
Rue Cler - Parisian inspired bistro offering lunch, dinner and brunch and known for its beignets
401 E Chapel Hill St, Durham NC 27701; (919) 682-8844
OPEN: Tues-Friday 11:30am-2pm, 5:30pm-9pm Fri-Saturday 5:30pm-10pm
Vin Rouge – A provincial French restaurant offering an extensive wine list and classic cuisine
2010 Hillsborough Rd, Durham NC 27705; (919) 416-0466
Hours: Tuesday-Thursday 5:30 PM- 10 PM Friday-Saturday 5:30 PM-11 PM
Sunday 10:30 AM-2 PM & 5:30 PM-9 PM
Metro 8 Steakhouse – An Argentine inspired restaurant serving steakhouse classics
746 9TH Street, Durham NC, 27705; (919) 416-1700
Hours: Monday-Thursday 5 PM-10:30 PM Friday-Saturday 5 PM-11 PM Sunday 5 PM-10 PM
Casual Dining & BBQ
Bull City Burger and Brewery – A local twist to the classic brewpub experience
107 East Parrish Street, Durham, NC 27701; (919) 680-2333
Hours: Sunday: 11am-9pm, Mon-Thursday: 11am-10pm Fri-Saturday 11am-11pm
The Blue Note Grill – Serving barbecue, southern fixins and live music most nights of the week
709 Washington Street, Durham NC, 27701; (919) 401-1979
Hours: Tuesday-Thursday 11 AM-10 PM Friday-Saturday 11 AM-12AM Sunday 12 PM-9 PM
The Pit – Carolina style barbecue in the Central Park District
321 West Geer Street, Durham NC, 27701; (919) 282-3748
Hours: Monday-Thursday 11 AM-10PM Friday-Saturday 11 AM- 11 PM Sunday 11 AM-9 PM
Lucky's Deli – Serving Jewish and Italian deli classics for lunch dinner
104 West Chapel Hill Street, Durham NC, 27701; (919) 864-8841
Hours: Monday-Saturday 11 AM-8 PM Closed Sunday
Tobacco Road Sports Café – The place for pub food, sports, and an awesome view of the Durham Bulls
280 South Mangum Street, Diamond View 2, Durham NC, 27701; (919) 937-9909
Hours: Sunday-Thursday 11 AM-12 AM Friday-Saturday 11 AM-2AM
World Cuisine
Piedmont – $$$ American, Vegetarian & Vegan

401 Foster St., Durham NC 21107; (919) 683- 1213
OPEN: Mon-Sat 5:30pm-10pm, Sun 10:30am-2pm, 5:30pm-9pm
Luna – Rotisserie and Empanadas where South American meets American Southern inspired food
112 W Main St Durham, NC 27701; (984) 439-8702
CLOSED: Sundays OPEN: Mon-Fri 11am-2pm and 5pm-10pm Sat 5pm-10pm
Mateo* - Blending Spanish flavors with traditional southern ingredients for rotating small dishes
109 W Chapel Hill St Durham NC 27701; (919) 530-8700
CLOSED: Mondays, OPEN: Tues-Friday 11:30am-2:30pm, 5pm-10:30pm Fri-Sunday 5pm-12am
Pizzeria Torro – Wood fired pizza, seasonal antipasti, and cocktails
105 E Chapel Hill St Durham, NC 27701; (919) 908-6936
Hours: Mon-Sunday 11am-11pm
Dashi – Home to a ramen shop on its ground floor with an Izakaya Japanese Pub on the 2nd
415 E. Chapel Hill St. Durham, NC 27701; (919) 251-9335
CLOSED: Sundays OPEN: Mon-Thursday 11:30am-2:30pm, 5pm-12am Fri-Saturday 11:30am-2:30pm, 5pm-1am
M Sushi – Serving classic Japanese dishes including multi-course Omakase dinners
311 Holland St., Durham NC 27701; (919) 908-9266
Hours: Tue-Thurs 11:30am- 2pm, 5pm-9:30pm, Fri 11:30am- 2pm, 5pm-10pm,
Sat 5pm-10pm
COPA- Sandwiches, tapas and small plates centered around the flavors and ingredients of 19th century Cuba
107 W Main St, Durham, NC 27701; (919) 973-0111
Hours: Tues-Sun 11:30-2:30